The Team Productivity Benefits of Serviced Offices
August 1, 2017
6 Tech Gifts for the Music Lover
August 2, 2017
In 2010, I was in a shopping mall a few blocks away from South Beach in Miami. I was on aisle 5 when a black shopping assistant took note of my accent and asked me where I was from. I replied London, UK and only a few moments later he said, "I never knew there was black people in England."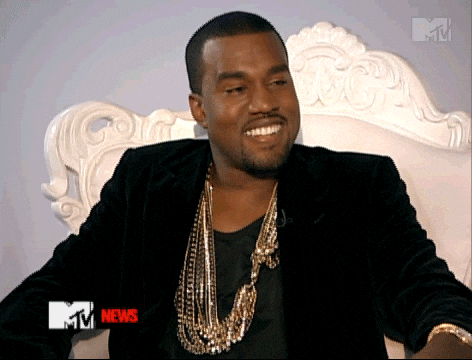 My Reaction
The reality, of course, is that there are black people all over the world outside of the US, let alone England. However, 10 years ago you could probably count on one hand the number of angel investors, let alone funds run by people of color. Although it is rare even today to see the profiles of female or minority investors in major publications from TechCrunch to Entrepreneur. Nevertheless, we are starting to see articles showcasing the increased activity in this space such as:
I believe in the next 10 years we will see more billion dollar exits from startups started by female and minority founders.
Sorry I couldn't quite list 10 articles on the subject, not sure how widely documented it even is yet. However, on the early stage investing front we are seeing credible fund managers emerging such as:
There is sadly only a handful of funds that operate in this way (send me others if you know any!). Andy Dunn rightly put in his article, Dear Dumb VC:
"The top 2% of VC firms generate 98% of the returns in venture capital."
Therefore at large, the industry is failing and therefore should look for opportunities to do things differently in order to improve its success rate. Perhaps we need more transparent reports on the failures of VCs and not only the success stories of the Rockstars.
Arlan Hamilton is the founder of Backstage Capital, a firm focused on investing in underrepresented founders (nearly $2M in over 40 founders so far). She states boldly that investors are missing a trick as underrepresented founders present a HUGE untapped market of entrepreneurs. For example, one of the startups in Backstage's portfolio is Kairos who grew over 7000% from 2015 to 2016. It is no surprise investors such as Marc Andreessen, Chris Sacca, and Brad Feld all invested in Backstage Capital's initial funds.
There is untapped value outside the walls of Stanford and Harvard provided by women, people of color and LGBT founders.
Typically we see most VCs 'pattern matching' in regards to investing which negatively impacts minority, female and LGBT founders when fundraising. Investors should instead evaluate each opportunity on a case by case basis to increase access to differentiated deal flows. Capitalism is color blind, which is why we need investors who think more broadly too.
Research in 2015 by Social Capital and The Information, from 71 of the top venture capital firms, Hispanics, and African Americans make up just 2 percent of senior decision-making ranks. As a result, there is a correlation in the startups that receive funding. 2010 data from CB Insights states that less than 1% of venture capital goes to underrepresented minority-founded start-ups each year. Minimizing this funding disparity presents a significant opportunity for untapped potential. The emerging female and minority-led funds have a great opportunity to spot non-obvious deals that other VCs may miss at the early stage.
Differentiated Deal Flow
Not all underrepresented founders are solving issues related to just their race, gender or class!
A common misconception is that female and minority-led VCs are only investing into female and minority-led startups which is not true. They are investing into entrepreneurs from all backgrounds, they just choose to cast their net wider. Precursor Ventures has invested in over 50 founders since inception in 2016. From the 50 investments, 31% of the companies have at least one female founder, 16% have an African-American founder and 7% have a self-identified Hispanic or Latino founder.
In the UK we are few steps behind our counterparts in the US, as there are no funds that focus at least a portion of their capital to invest in underrepresented founders yet. Louise Broni-Mensah, a black, British woman became the first black female founder to gain funding from YC in 2014 for her startup, Shoobs. British based investors have traditionally struggled to see the value of casting their net wider to catch investment opportunities like these.
Success stories breed confidence in the investor community
I believe we will start seeing bigger rounds of funding allocated by the well established VCs to participate in Series A and onwards once the funding gap is well addressed for underserved founders at the early stage. When the likes of Walker & Co. become billion dollar companies more attention will be reverted to early stage founders from diverse backgrounds. Suddenly VCs will start seeing what we have always seen. We have more in common than what separates us as people. We will see headlines in TechCrunch such as "who will be the next Tristan Walker" or reports in Techmeme on the IPO of Kairos.
We need more diversity-focused funds, as there is only a handful so far and yet there are so many female and minority-led startups that are underserved and remain undiscovered. Imagine a United Kingdom where we have a female and minority-led funds, with a portion of their funds dedicated to investing in underrepresented founders. What if we could raise a Syndicate round from LPs such as Anthony Joshua, Stormzy, and Ozwald Boateng? How far are we from making this a reality?
Main Image: Monique Woodard, Venture Partner at 500 Startups
Andy Ayim is gaining experience as an operator at a high growth startup in London, sharing stories about heroes in the making from diverse backgrounds. Follow Andy on Twitter@AndysHVC
COMMENTS.
comments